Mardi Gras Challenge Coins for Your Celebration
Posted by Signature Coins | January 7, 2013 at 7:18pm | Topic: Challenge Coins
Mardi Gras is right around the corner. What are you doing differently this year? If you haven't thought about it before, you should consider designing, ordering, and handing out custom challenge coins this year? What better way to make an impression than with a meaningful memento like a coin?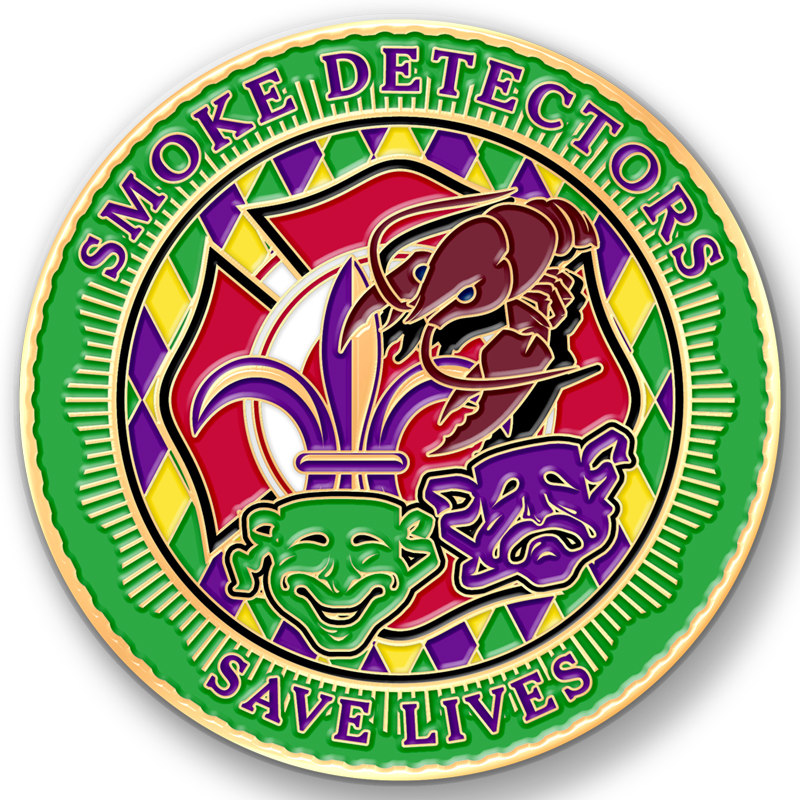 If you're a New Orleans business, organization, club or school, contact us with your request. We'll go the extra mile to make sure that you're 100% satisfied with the coins we create for you. In addition to providing you with free artwork and design services, we also offer free shipping to customers residing in the US.
Your order of challenge coins can be a number of different sizes and shapes depending on your preferences. Coins can also feature things like a decorative edge, 3D emblems, cut outs, and even spinning pieces. Custom coins can be created as bottle openers or medallions. They can be handed out at your establishment or thrown from balconies or parade floats during Mardi Gras.
Celebrate all the things that make your city unique and interesting. Include famous landmarks or cuisine on your coins. Don't forget to add the location and the year. This adds to the sentimental value of the item and makes it one that people cherish for years and years.
Make this year's Mardi Gras celebration one worth remembering. Create custom challenge coins to hand out today. Visit http://www.signaturecoins.com to request a free price quote. You can email your request to info@signaturecoins.com or call 1-800-953-3607 toll-free. We can't wait to get started on your custom design for Mardi Gras.