HazMat Firefighter Challenge Coins
Cap Off Hazardous Materials Training with HazMat Firefighter Challenge Coins
Among the situations firefighters are trained to handle, hazardous materials stand out as being particularly tricky and dangerous. Fire can be unpredictable and difficult to fight, but the basics of fighting a fire don't tend to change much. Hazardous materials include any materials that are radioactive, flammable, explosive, corrosive, oxidizing, asphyxiating, biohazardous, toxic, pathogenic or allergenic. And these materials, which can be solid, liquid or gas, can all react to different fighting methods and techniques differently. If a corrosive material also repels water, fighting it with standard fire fighting methods will cause a bigger disaster. This is where HazMat trained firefighters come into play. 
Firefighters who go through HazMat training are prepared to handle the unique situations that spring up as a result of these tricky materials. They learn how to evaluate the scene, make a plan and combat the HazMat problem in a manner that preserves life and property. Firefighter challenge coins exist to recognize career milestones. The completion of HazMat training is exactly the sort of milestone that should be acknowledged by the presentation of HazMat FireFighter challenge coins. 
At Signature Coins, we've created and delivered challenge coins to fire stations across the nation. The men and women who protect and serve their communities day in and day out provide an invaluable service, and the least we can do is honor that service with top quality custom coins. Our easy three step order process and 100% quality guarantee are just some of the small ways we choose to say thank you to the people going above and beyond for this country on a daily basis.
Firefighter HazMat Training
A
According to the IAFF website, each year thousands of firefighters are exposed to chemical and biological hazards in the performance of their duties. Using programs designed and taught by high ranking firefighters in the country, the IAFF endeavors to make sure all firefighters are ready to deal with every situation with the utmost preparation. HazMat training programs include:
Chemical Process Industry
Confined Space Operations
Confined Space Rescue
Emergency Response to Hazardous Materials
Emergency Response to Terrorism: Operations
Frontline Safety
HazMat Operations
HazMat Technician
Illicit Drug Labs
Planning and Response to High Consequence Incidents (HiC)
Because HazMat response requires special suits and gear, a lot of the basic training entails simply getting firefighters comfortable in their suits and carrying around their equipment while performing basic tasks. But as the training proceeds, firefighters progress into more specific subjects and learning about more distinct substances. 
In many different ways, firefighters confront some of the darkest and most dangerous situations known to man. Their specialized training helps them be prepared to keep themselves and each other safe in the event the unthinkable happens. Celebrating that preparedness with HazMat challenge coins is a great reward and makes the men and women working in your station feel recognized.
Customizing Firefighter HazMat Challenge Coins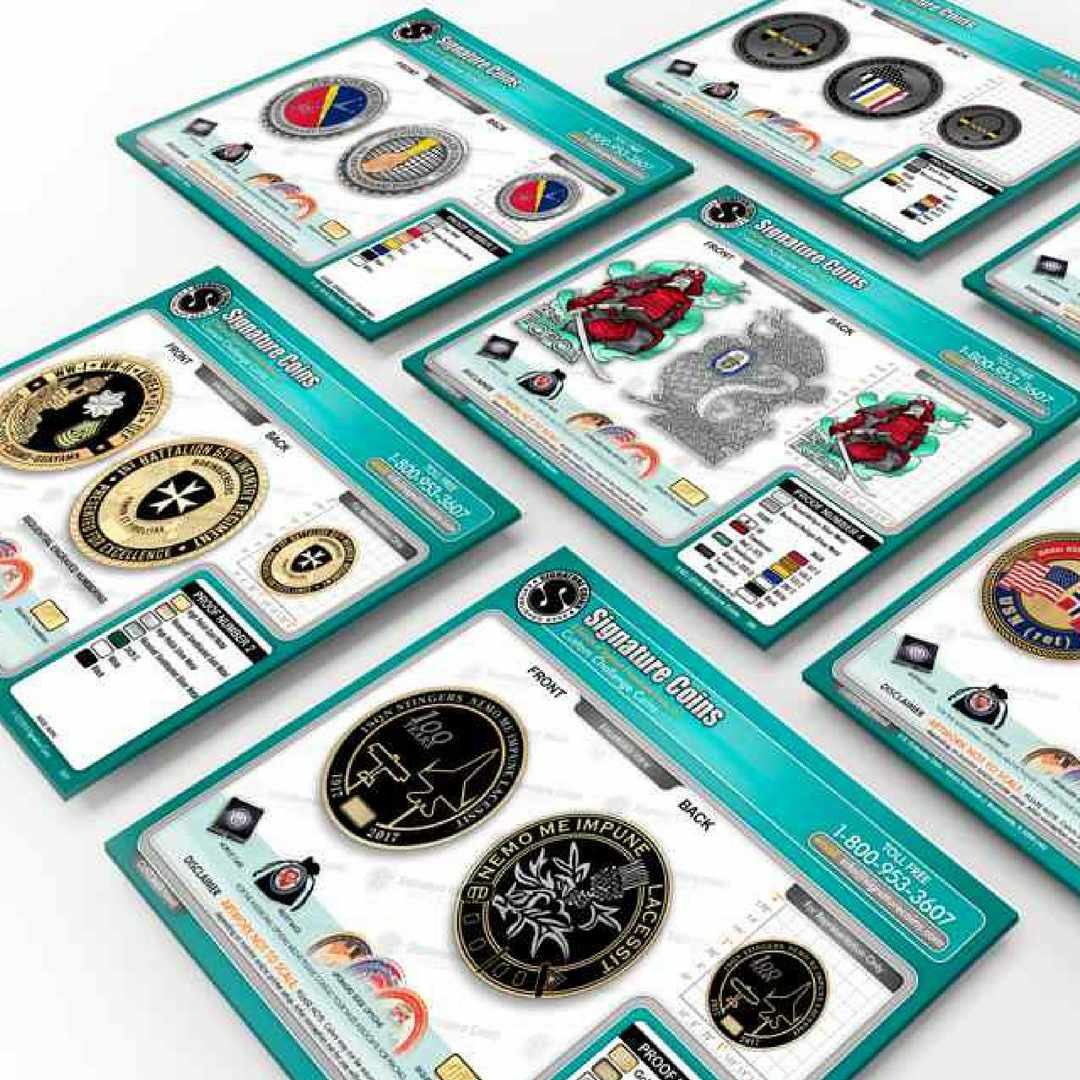 As with all things, HazMat firefighter training is about forming the right tool for the job. Just because someone has gone through firefighter training doesn't mean they're prepared to handle any and every situation that may arise. 
At Signature Coins, we also believe in giving you the best tools for creating your perfect firefighter HazMat challenge coins. That's why we offer the very best in challenge coin customization options. 
When you go to design your custom firefighter challenge coins, choose from any of the following customizations:
Shape and Size — Our coins often range in size from 1" - 3", but larger coins are growing in popularity, and while the circular coin shape is traditional, other shapes are also available. 
Color — The full Pantone color spectrum is at your disposal for your coins. You can either leave the coin in a classic metallic coloration or choose up to seven colors for either, or both, sides of the coin.
3D Options — Raised lettering, logos or other design elements can really make your firefighter challenge coin pop.
Coin Edge — Classically smooth, intricate crosscut and rope edge are just a few of the different options for the edge of your coin.
Plating — Challenge coins often make use of either gold, silver or copper plating, but our choices don't stop there. If you're having a hard time choosing one option, you can always combine two for a truly unique look.
Offset Printing — Offset printing creates an exact replica of an image or photograph on the surface of your coin.
Silk Screen — Let your coin maintain a perfectly smooth surface by silk screening your design's colors onto the coin.
Epoxy Dome — Some customers like the original feel of the metal on the coin, but if you want a glassy and smooth finish over one or both sides of a coin, choose the epoxy dome option.
Our team of artists and specialists are always here to help if you're unsure of which options will best suit your particular challenge coin order. Or if you need a few ideas to help get you started, check out some of the firefighter challenge coins we've created in the past in our coin gallery. 
Put Your Signature On Your HazMat Challenge Coins
There are over 2.5 million tons of hazardous materials shipped every year by highway, rail, water, air, pipeline, and parcel. With this volume, it's not a question of if a spill or accident might happen, but a question of when. And when it happens in your community, you'll want a team of HazMat trained firefighters on hand to take care of the situation. 
When those firefighters jump into action, risking their lives to protect others, shouldn't they have the very best in recognition of their hard work and tireless service? With over 15 years of experience under our belts, Signature Coins offers the best in coin customization options. When you partner with us in the creation of your firefighter HazMat challenge coins, you'll benefit from the following freebies:
Free Artwork and Quote on every order
Free Unlimited revisions so we can be sure to get the design perfect
Free UPS Air Priority Shipping
14 Day Delivery upon completed orders 
100% satisfaction guaranteed on all orders
Click either of the buttons below today and let us get started creating challenge coins your specially trained firefighters will cherish.