Firefighter Training Challenge Coins
Celebrate Graduation With Firefighter Training Challenge Coins
With any new job, there's always a period of training and adjustment. When becoming a firefighter, that training can be one of the most rigorous experiences of a person's life. It's one thing to learn a new company's unique filing system, but learning the ins and outs of navigating a life-threatening situation like a burning building is something else entirely. In addition to how dangerous the job is and how grueling the training tends to be, there's the fact that every fire department handles training in their own unique fashion. There's no one size fits all approach to firefighting. 
Firefighter challenge coins are custom designed for specific fire departments, stations and occasions. The completion of firefighter training is the perfect occasion to give a young recruit their first challenge coin. It rewards the long hours of hard work they put in to accomplish the task and signifies their entry into an elite group. With multiple opportunities to distinguish themselves over the course of their career, firefighters have the ability to earn many different challenge coins before they retire. However, firefighter training challenge coins can make a lasting impression and be a special introduction to this tradition. 
At Signature Coins, we're eager to earn your business and show our appreciation for the brave men and women serving their communities with the creation of custom firefighter training challenge coins. We've spent more than 15 years honoring the hard work and sacrifice of first responders across the country. Our easy three-step order process and 100% quality guarantee are just some of the small ways we choose to say thank you to the people going above and beyond for this country on a daily basis.
Unique Firefighter Training Experiences
No two firefighter training experiences are going to be exactly the same just like no two fires will be the same. Different places, buildings and climates will all produce different fires and experiences. Most firefighter training courses will be specific to the area the fire department is located in. In this way, specific fire departments can work to get their firefighters ready to handle the situations they're most likely to encounter on the job. 
In general, most firefighter training courses will include: 
CPR training
Vehicle Extrication training
Building Collapse training
Confined Space Rescue training
Hazardous Materials training
Those courses cover subjects that are common and widespread in firefighting. City specific issues can include learning how to fight fires in specific building types. For example, Fire Department of the City of New York firefighters all train at the Fire Academy based on Randall's Island. The Fire Academy features numerous training facilities filled with state of the art equipment and fire simulators. FDNY firefighters practice fighting fires in buildings that simulate the unique dwellings found in New York City boroughs. 
Meanwhile, the Los Angeles Fire Department takes a unique approach to training candidates. Before the real training even begins, candidates are given the opportunity to participate in the completely free Candidate Advancement Program. This program gives candidates the opportunity to get used to the physical demands of the training program, and it gives them the best chance to succeed when the time comes. 
 
Ready To Get Started?
Ready To Get Started?

Volunteer Firefighter Training Challenge Coins
In the days before organized municipal fire departments, it was understood that protecting the community from the destructive force of fire was everyone's responsibility. All firefighting was performed on a volunteer basis. Today, volunteer firefighters are brave men and women who serve their community without getting paid. 
These civil servants can often benefit from receiving challenge coins because they signify the individual's belonging to the group at large. Being a volunteer instead of a full-time firefighter can be alienating, and this symbol of inclusion goes a long way. 
The San Francisco Fire Department has taken volunteer firefighter service and training to a new level with NERT. Via the Neighborhood Emergency Response Team program, a 20 hour class and practical hands on experience, volunteer San Franciscans become the first line of defense in the name of disaster preparedness. NERT certified community members can render professional aid in the event of a disaster before SFFD personnel can arrive on the scene in a lot of cases. 
Farther south, the San Diego Fire-Rescue Department has a similar program with Community Emergency Response Teams. Both the NERT and CERT programs provide the opportunity for firefighter training challenge coins. The men and women who go through this training do so because, like official firefighters, they have a strong desire to protect and serve their community. That kind of dedication should never go unrewarded. 
Call and Speak to a Specialist Today
What To Expect From Signature Coins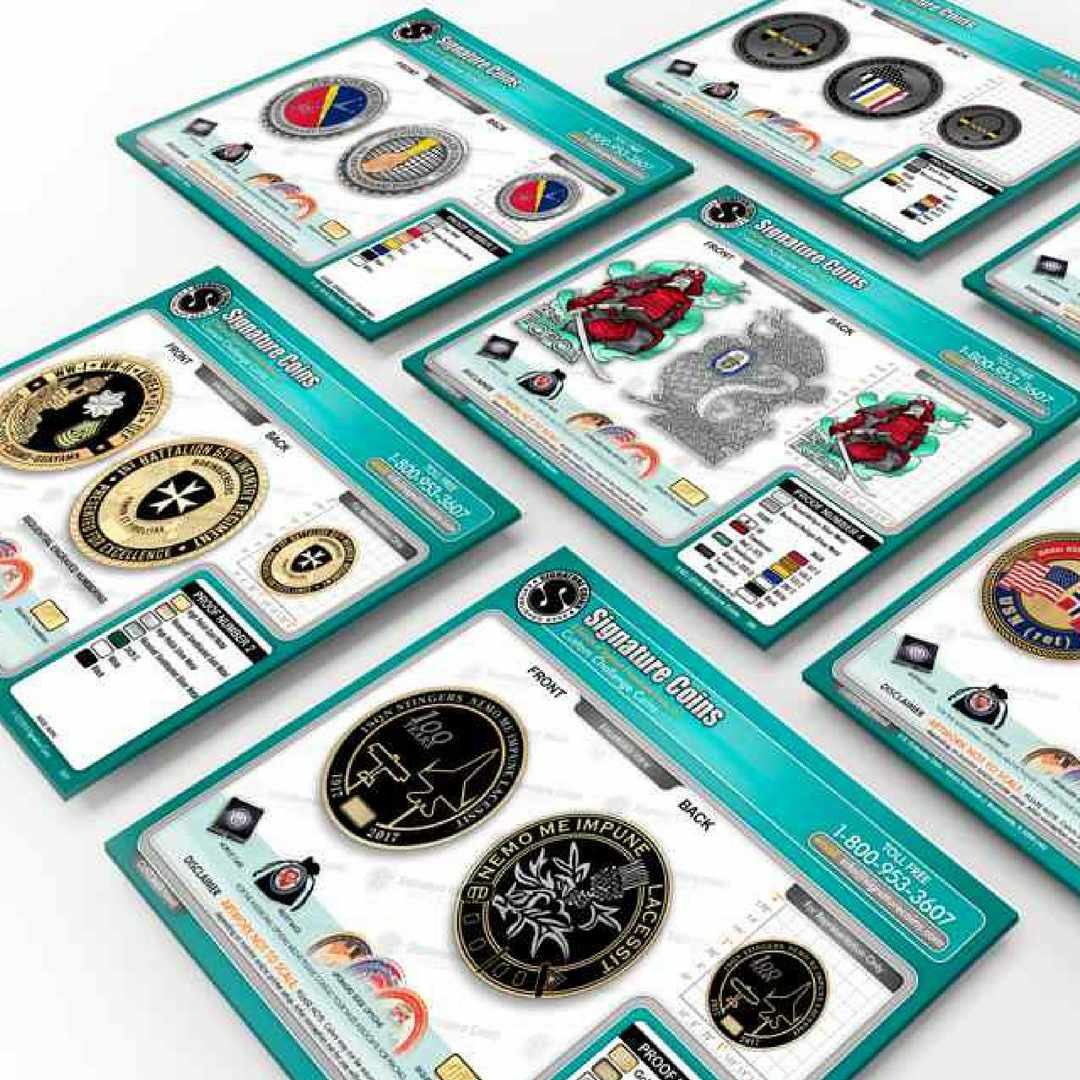 When you select Signature Coins to supply your firefighter training challenge coins, you're getting over 15 years of experience crafting durable, beautiful challenge coins for a wide assortment of clients. We have built trust and earned the return business of our clients through our steadfast belief in the importance of superior quality and dedication to customer satisfaction.
When you choose to work with Signature Coins you are getting:
Free Artwork and a Free Quote With Every Order
Free Unlimited Revisions on Custom Art
Free UPS Priority Air Shipping on Every Order
Guaranteed Delivery within 14 Business Days On Completed Orders
100% Satisfaction Guaranteed
Give us a call today and you'll have the first free artwork proof of your firefighter training challenge coins between 24 and 48 hours later. A keepsake that will make the brave men and women training for a place in your fire department proud is only a phone call away.