Custom Challenge Coins Shaped Like Your Home State
Posted by Signature Coins | February 29, 2012 at 8:55pm | Topic: Challenge Coins
The shape of a challenge coin makes it easy to identify. With that being said, you don't have to stick to standard geometric shapes when designing your own promotional products. You can be as creative as you want to be. This means that no shape is off limits when it comes to your order of custom challenge coins.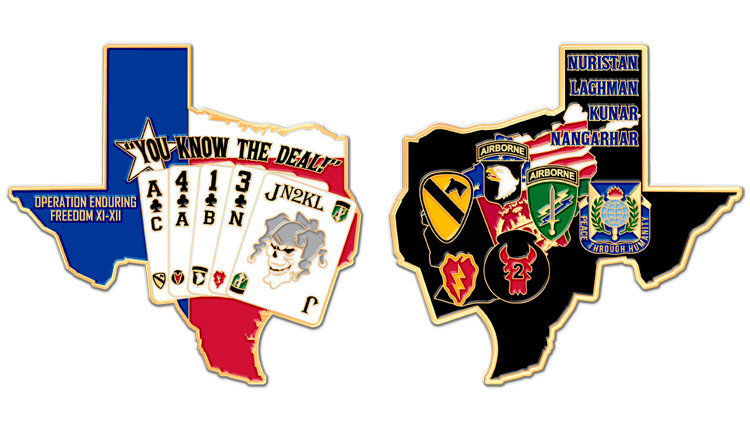 Many state-related organizations like to have their custom coins cut-to-shape. Because most states are easily identifiable, this is a great way to make the coins stand out. For example, a Texas based business or organization can further enhance their design by having their custom challenge coins shaped to resemble the Lonestar State. This grabs people's attention and gets them interested in what you have to offer in terms of products, services, and special events.
Custom coins have many uses. They are one of the most popular promotional items because of their durable nature and quality craftsmanship. Resembling a large coin and double sided, challenge coins can:


Educate


Advertise


Reward


Encourage


Promote


Entice


Honor


As you can see, there are plenty of reasons why businesses and organizations should order custom challenge coins shaped like their home state. Not only do the items serve as meaningful mementos, they also have the ability to motivate and encourage people wherever they go.
Order your own state shaped challenge coins today. Visit http://www.signaturecoins.com. You can also reach us by emailing info@signaturecoins.com or calling 1-800-953-3607 toll-free. Your custom coins will be designed, produced, and delivered to you in no time!