Milestones are important to individuals, companies, organizations, schools, sports teams, and clubs.  With that being said, your special date is no less important.  That's why it's high time you celebrated the milestones in your life with custom challenge coins.  You can make your relatives, friends, employees, volunteers, club members, team members, students, and teachers part of the celebration.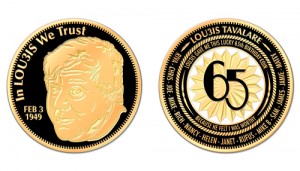 Custom challenge coins are the type of keepsake item that everyone loves.  It doesn't matter how young or old the recipient may be.  He or she will love the gift that you give to them.  Challenge coins are time-honored and traditional.  Receiving one is an honor.
Your order of challenge coins can pay tribute to the event that you're celebrating.  The gift items can be classic in design or ornate.  We can add a decorative edge to the coins.  If you want a 3D emblem featured on one or both sides of the coins, we can do that as well.  We want you to be satisfied with the order that we create for you.
Create custom challenge coins to commemorate your important milestone.  Every special occasion deserves recognition.  Let us know how we can best help you with your challenge coin design.  We're one of the top custom challenge coin companies around for good reason.  We insist that you're satisfied with every order that we create for you.
That's why we provide free artwork and design services.  Email your ideas to info@signaturecoins.com.  You can also call 1-800-953-3607 toll-free.  We're here to assist you with your request by answering your questions and providing you with support as you create your unique mementos.  Submit your inquiry to us right away.